Allentown, PA, is a city in the Lehigh Valley with a population of over 119,000 people, but most people who live here have an idea of that. They may not know that it's got a history dating back to 1762, and was once home to one of the largest textile mills in the world. It's the home of famous people like Andre Reed of the NFL, of actress Amanda Seyfried and famous author Lauren Weisberger.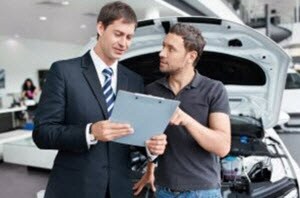 People in Allentown play as hard as they work, and they appreciate local and regional attractions like catching a ball game at Coca-Cola Park, visiting the America on Wheels Museum, or taking a jaunt to the Allentown Farmers Market. They need dependable vehicles to get around town, however, and that's why area locals turn to Kelly Jeep Chrysler Dodge Ram when they want the best service and selection from a used car dealer near Allentown, PA.
Used Cars Allentown, PA
Located mere minutes from Allentown, Kelly Jeep Chrysler Dodge Ram specializes in providing the best customer service around, as well as an expansive inventory of used and certified pre-owned vehicles, and an automotive service center that's nothing short of world class. It's important when you choose a vehicle to get one that matches your lifestyle, and our expert sales reps are here to ensure that you find the perfect sedan, hatchback, truck, or SUV for your everyday needs.
Not only do we want you to find the right vehicle for your life, we want you to get a car that's perfectly within your budget, as well. That's why you can always trust our finance department to get you the best payment plan and interest rate for your credit needs, even if your credit is less-than-perfect. That's what an extensive network of quality local lenders does for you.
Allentown Used Car Dealer
Whether you're looking for a Ford Explorer, a Toyota Highlander, a Honda CR-V or any other used vehicle, Kelly Jeep Chrysler Dodge Ram may well have it in stock. Our vast inventory contains over 115 vehicles, all ready to go. If you want even more peace of mind, choose a certified pre-owned truck which has undergone a top to bottom multi-point inspection to ensure that it continues to run just as if it were a new car. These vehicles also come backed up with a special certified warranty and emergency 24-hour roadside assistance.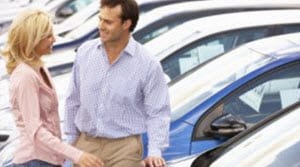 Of course, the whole time you own the car we'll also help you keep it in shape with ongoing maintenance and repair services from our expert automotive repair technicians who will use genuine, OEM factory parts to keep your car going smooth. We're confident that you'll be so happy with your treatment here that you'll be back time and again over the years, and that's how we measure success.
If you really want the best used car dealer near Allentown, PA, your one-stop resource for all things automotive is Kelly JCDR. Don't wait; stop into our dealership and get started today!