First and foremost, we'd like to welcome you to the Kelly Jeep Chrysler Dodge Ram Finance Department, your number one auto loan and car lease resource. We're eager to provide you with the most affordable car financing possible, whether it's for a new vehicle, a used vehicle, a CPO vehicle, or anything else around.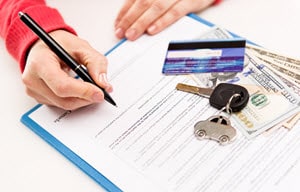 We're here to serve our customers from Bethlehem, Allentown, Emmaus, and other nearby Pennsylvania cities. So, if you live in any of these areas, reach out to us today. We love to help Pennsylvania drivers just like you!
Car Financing: Who can we help?
The best news is that all types of credit, from good to bad and everywhere in between, can qualify for an auto loan. Even if you have no credit at all-that's not a problem at all! We'll assist you in securing a no-credit car loan, if that's what your situation demands. We're committed to helping you meet your goals!
Plus, we have low-interest car loans that are available for customers who already have existing loans. If you'd like to either refinance or adjust the terms of your contract, you're just a step away from change.

How Can We Help?
Our financial wizards have years of experience in the field; over those many years, they've formed tons of connections with some of the leading banks, lenders, and creditors in the industry. With that in mind, they won't hesitate to leverage those remarkable ties if it means getting you even a slightly lower rate!
When you do business with us, you're practically guaranteed to get the value that you deserve in the form of a loan or lease that finally makes sense for your financial situation. You can feel some relief!
Our Online Shopping Tools
We've even created a few convenient online shopping tools you can take advantage of if you'd like to kickstart this streamlined process today. We'll give you a brief overview of what each can do for you.
Finance Application. Fill out this form to get pre-approved for automotive financing in mere moments.
Trade Appraisal. Determine the value of your vehicle towards a new Jeep, Chrysler, Dodge, Ram, etc. 
Payment Estimator. Easily figure out how much you'll need to put towards a car on a monthly basis.
Here at Kelly Jeep Chrysler Dodge Ram, car financing is really that simple! We pride ourselves on creating a stress-free and seamless process for every customer.
Apply for Car Financing Now!
If you're interested in beginning your next automotive adventure soon, then it all starts with car financing.
Luckily, we're pretty good at that-as we explained above. If you live in Emmaus, Allentown, Bethlehem, or any of the surrounding Pennsylvania communities, simply reach out to us today. We're happy to help!
Reach out to a member of our financing team to get on the road to the loan or lease that you deserve.