Shopping for a new vehicle is an exciting adventure. But if you want to make the right decision the first time, and avoid buyer's remorse, you probably want to do a considerable amount of research before buying your next car. To assist you with that, the team at Kelly Chrysler Jeep Dodge Ram has created new vehicle reviews for the most popular vehicles in our lineup.
2018 Vehicle Reviews
Jeep  
Chrysler  
Ram
2017 Vehicle Reviews
Jeep
Chrysler
Dodge
Ram
Vehicle Reviews from Kelly Chrysler Jeep Dodge Ram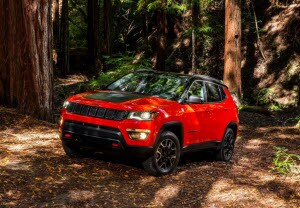 If you're in the market for a new vehicle, you have quite a few decisions to make. Between trim level, color, and interior upholstery, there are a ton of little choices that come together to make your perfect vehicle. But before we get ahead of ourselves, let's back up to the bigger questions: make and model.
At Kelly Chrysler Jeep Dodge Ram, we carry four manufacturers' worth of vehicles for you to choose from. Whether you want a sporty little car or a big, rough and tumble truck, we've got it on our sales lot. But if you're not sure which of the two sporty cars in the Dodge lineup are right for you, you may want to read a vehicle review. That's where we'll provide in-depth information about each vehicle to help you decide on the one for you.
How to Use Vehicle Reviews from Your Local Dealership
Unlike some other sources, we provide vehicle reviews that outline the major features of each vehicle in our lineup. We'll share the nitty gritty details, from the amount of power produced by each engine option to the watts produced by each audio system available. We want you to have all the details so you can make the right decision for your lifestyle and budget.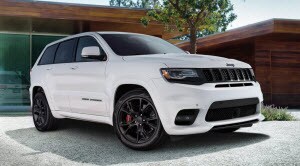 To get the most out of our vehicle reviews, we suggest starting there to determine which model is the right fit for you. Then, check out our online inventory to get availability and pricing information on your favorite model from the Jeep, Chrysler, Dodge, or Ram lineup. There, you'll also find information about trim level and optional feature availability. If you have additional questions, our friendly team of sales professionals will be happy to answer them during your scheduled test drive.
Start Reading New Vehicle Reviews Now
Are you ready to learn more about the vehicles available at Kelly Jeep Chrysler Dodge Ram? Check out our new car reviews now, then schedule a test drive to experience everything that each vehicle you're considering has to offer in person.