We can't emphasize strongly enough just how important it is to get your car's oil changed regularly. It allows the car to run smoothly, without rusting, overheating, or breaking down. In other words, an oil change helps to promote performance, fuel efficiency, and safety.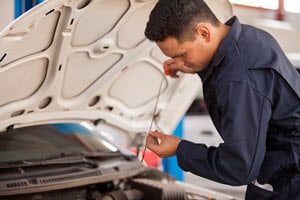 Here at Kelly Jeep Chrysler Dodge Ram, we provide our customers in Emmaus, Allentown, Bethlehem, and the surrounding Pennsylvania communities with well-rated, top-of-the-line oil change services.
If your car, truck, crossover, SUV, minivan, or other vehicle needs an oil change-whether it's a Jeep, Chrysler, Dodge, Ram, or an automobile from some other manufacturer-bring it here. We can help.
You can even schedule an appointment with our service center right on our website. Get started now!
How to Tell if Your Vehicle Needs an Oil Change - 5 Simple Signs
Below are a few things to look for. If you find them, you should really set up a service appointment.
Search for the check engine light and the oil change indicator.
Manually check your engine oil level using your vehicle's dipstick.
If the oil's consistency is black and gritty, then it's time for a change.
Listen for engine noise while you're driving. Way too loud = low oil!
Last, but certainly not least, you can ask yourself, "When was the last time my car had its oil changed?" If you can't even remember, then it's probably been too long. Get it changed now!
Oil Change Emmaus PA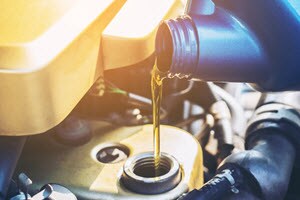 The well-trained mechanics at our Mopar® Service Center know exactly what they're doing; they've been carrying out oil changes around Bethlehem, Allentown, and Emmaus for years. But, that's not all they can do. If you're having any other automotive issues, they can probably fix those, too. Just ask!
Best of all, they do their job with a courteous and professional attitude, and they'll always respect you.
Schedule an Oil Change at Kelly Jeep Chrysler Dodge Ram Right Away!
It's quite simple: Either schedule an appointment online, call us on the phone, or stop by in person.