Drivers in the Emmaus, Bethlehem, and Allentown areas know that when looking for a new car, one of the biggest questions is which purchase option is right for them. You can either buy or lease.
No matter what you decide, each has its own strengths and weaknesses. Below, our team at Kelly Jeep Chrysler Dodge Ram will take a closer look at buying vs. leasing so you can learn more about these two purchase options.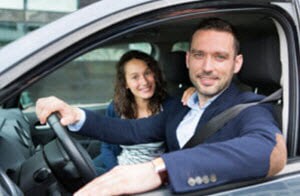 Leasing a Vehicle
It wasn't long ago that most vehicle leases were used by traveling businessmen and women who had to relocate temporarily for work. However, a lot of people now consider leasing a vehicle, thanks to the many benefits it provides.
Many people like to lease because it allows them to drive a nicer or more expensive vehicle than they could afford otherwise. Plus, you'll enjoy lower monthly payments than if you had financed the vehicle with a loan. Although, there are some limitations to leasing. A common drawback to leasing is the mileage limit. Your agreement will specify how many miles you can use during the term of your lease. If you go over, you'll be required to pay a fee.
Then, at the end of your lease, you'll be required to return the vehicle to the dealer.
Why You Might Choose to Buy Your Next Car
Drivers who want to have a specific car or truck for many, many years should opt to buy or finance the vehicle. Instead of returning the vehicle back to the dealership like in a leasing agreement, drivers who buy the vehicle can keep the car for as long as they want, or even sell it.
A downside to buying a car is the loss in value. It won't be worth as much as you paid for it when you sell it or trade it in. It's not uncommon for shoppers to have to put a down payment on the car to get approved for a loan. Your monthly payments will likely be higher than if you leased the same vehicle. That's because you're paying for the whole vehicle.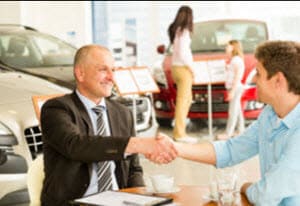 What's Right for You?
Having read the information above, you'll be able to decide which option makes the most sense for your lifestyle. Make sure to look at your budget and see what you can afford. In a nutshell, leasing is great for having lower costs and being able to upgrade to a new car every few years. Buying a car is perfect for drivers who don't want mileage restrictions and may want to sell the vehicle later.
Leaving vs Buying at Kelly Jeep
If you live in the Emmaus, Bethlehem, or Allentown area, and need help deciding whether you should buy vs. lease your next car, our team at Kelly Jeep Chrysler Dodge Ram can help. Our large inventory of new and pre-owned models, plus our professional finance team, can make the process fun and easy.