Routine tire rotations are essential to the performance and longevity of your vehicle. But what are tire rotations, and why are they so important? To help you get a better understanding of all the basic maintenance your car needs, check out this guide by Kelly Jeep Chrysler Dodge Ram for everything you need to know about tire rotations.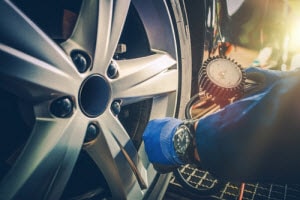 Tire Rotation Basics
Contrary to popular belief, a tire rotation doesn't refer to how your tires spin when your vehicle is moving. A tire rotation is an essential piece of maintenance that involves moving each tire to a different position on the vehicle.
Where each tire goes depends on the type you have. Most vehicles will have non-direction tires, or tires that can be moved in all directions. During a service appointment, the technician will typically move rear non-directional tires to the front and then move front tires diagonally to the back.
If you drive a sports car or performance vehicle, you may have directional tires. These tires have a specific tread pattern that only allows them to be rotated in one direction. Normally, directional tires can only be moved directly from front to back.
The Importance of Tire Rotations
All your tires will wear down over time, but some will wear away faster than others, depending on your driving patterns. For example, if you're making the same right turn on your way to the office every morning, your front right tire will wear down more than others. When this starts to happen, performance can decline and result in decreased traction and even dangerous issues like tire blowouts.
Fortunately, routine tire rotations can prevent all that. Rotations ensure even wear for each tire, so your car can produce the safe and stable performance needed to get to where you need to go. Plus, it'll help your tires live longer.
When to Schedule Your Next Tire Rotation
Tire rotations should be scheduled every time you get an oil change, or every 3,000 to 6,000 miles, depending on the maintenance schedule for your vehicle. On top of the recommended mileage intervals, warning signs like uneven tread wear, underinflated tires, and vehicle vibrations will also help you see when your car needs a tire rotation.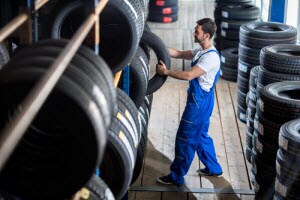 Remember: This service is extremely important to your vehicle, so don't forgo or delay it. If you do, your car won't be able to generate a dependable performance, and it may even lead to serious problems under the hood.
Schedule Your Service Appointment Now!
If you want to keep your car running as well as possible, you need to make sure it gets all its required services, and that includes tire rotations. To find out more about the importance of tire rotations, or to schedule your service appointment, contact the service department at Kelly Jeep Chrysler Dodge Ram near Emmaus, Bethlehem, and Allentown!