Kelly Jeep Chrysler Dodge Ram is a local automotive dealership in the Emmaus, PA, area, specializing in providing excellent customer service, a huge inventory of new, used, and certified pre-owned vehicles, and a world-class automotive service center.
Choose a Vehicle That Matches Your Lifestyle
Finding the right new vehicle for your next purchase can be a challenge. Between several different brands and their many different models, you have lots of options to choose from. But the team at Kelly Jeep Chrysler Dodge Ram is here to help. In fact, our team specializes in helping new car buyers find the right model for their lifestyle.
Whether you're shopping for a new family vehicle with plenty of room to grow, or you're looking for a small and luxurious vehicle to make your morning commute a bit more comfortable, you'll find the right vehicle in our inventory. We have a wide selection of new, used, and certified pre-owned Chrysler, Dodge, Jeep, and Ram vehicles for you to choose from.
Car Financing or Lease Deals that Fit Your Budget
After you've found that perfect vehicle, your next step in the car buying process will be finding the right financing situation for your short- and long-term financial goals. Because we carry several different brands in a wide range of prices, we work with customers from all walks of life.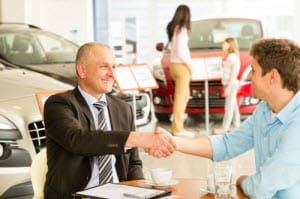 So whether you're part of a growing family on a tight budget, or you're looking to splurge, we'll work with you to find the right financial solution. We offer excellent leasing terms for those who like to get a new car every couple of years, as well as affordable financing terms for those looking to make a long-term investment.
Automotive Service in Emmaus PA
Years after you've purchased your next new vehicle, you'll still want to keep it running smoothly. The key to that is, of course, finding a team of highly qualified service professionals who can guide you through all of your regular maintenance and service. At Kelly Jeep Chrysler Dodge Ram, our team of service professionals get it right the first time.
With extensive training and the latest diagnostic tools, our team can take care of everything your vehicle needs. Whether you just need a regular oil change, or its time for that major transmission repair, we'll be here with you every step of the way.
Start Shopping with Kelly Jeep Chrysler Dodge Ram Today
When you're ready to take your car buying adventure to the next level, check in with the team at Kelly Jeep Chrysler Dodge Ram. Start in our online inventory and find the right make and model for your lifestyle and budget, then fill out our secure and confidential financing application to get the ball rolling.
Ready to get started? Find your next vehicle in our online inventory now!