Buying a used car is a very exciting process. You know you're going to save a lot of money over a new model, you know you're going to enjoy the thrill of searching for the perfect fit, and, most importantly, you know you'll soon be driving around in something that truly makes you happy.
However, buying a used car can also be a very complicated process. There are lots of factors to consider, there are lots of decisions to be made, and there are lots of potential roadblocks to avoid.
So, to make things a bit easier for you, our team at Kelly Jeep Chrysler Dodge Ram created this informative used car buying guide. We hope our customers in Emmaus, Allentown, Bethlehem, and the surrounding Pennsylvania communities learn a lot from this article. Contact us for more info!
How to Buy a Used Car: 9 Simple Steps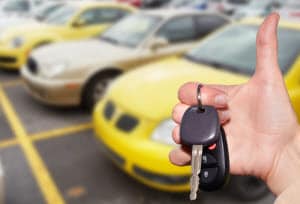 1.  Establish a budget. Your budget will be the foundation for the rest of your used car buying journey. If your foundation isn't sturdy, then the rest of your structure will surely crumble.
2.  Create a shortlist. Do you research, and jot down a few models that interest you. Take full advantage of resources like reviews, comparisons, specifications, photographs, and more.
3.  Investigate prices. Compare the prices of the vehicles on your shortlist with your budget.
4.  Find a local used car dealership. Hmm…Kelly Jeep Chrysler Dodge Ram is a great start!
5.  Examine the vehicle history report. Ask the dealership for a used vehicle history report for each model that interests you. It could be from CARFAX® or from another reputable service.
6.  Schedule a test drive. The test drive is the holy grail of the used car buying process. It's that simple. The test drive lets you know if what you read on paper translates to real life. Therefore, spend the appropriate amount of time and energy on this step, because it's completely worth it.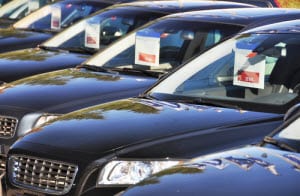 7.  Schedule an inspection. Once you decide on a specific model (after the test drive), get it inspected by a professional. They'll look for any hidden issues, so that you don't get ripped off.
8.  Negotiate, negotiate, negotiate! In other words: negotiate, negotiate, negotiate! Get it?
9.  Paperwork, paperwork, paperwork! We're not going to lie: There's a lot of paperwork when it comes to buying a used car. However, if you fill out an application to get pre-approved for financing on our website, you'll save yourself a lot of paperwork further down the road!
Contact Us at Kelly Jeep Chrysler Dodge Ram to Schedule Your Test Drive Today!
Here at our dealership, we make the used car buying journey a joyous one, rather than an arduous one. You can either call us on the phone or stop by our showroom today if you'd like to learn more.
You can even test drive one of the vehicles from our extensive inventory of used Jeep, Chrysler, Dodge, and Ram automobiles. Just get in touch with us, and we'll set you right up. It's that easy!