When you're happily cruising through the streets of Emmaus, Allentown, Easton, and Bethlehem, the last thing you want to see is one of those pesky warning lights look up at you from the dashboard. What could possibly be going wrong now? If you consult one of our dashboard symbols guides for your vehicle, you can find out.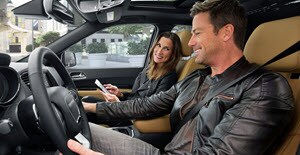 When you use our guides, you'll learn the most important and common dashboard symbols you might encounter, so you're prepared to act accordingly if they do ever turn on. Keep in mind, however, that not all lights are bad. Learn the difference in one of our guides you can find on this page.
Our Dashboard Symbols Guides
When you access one of our guides, you'll find that they're generally separated into two sections. One section represents the lights that indicate something is wrong while the other includes lights that are merely indicators of an activated feature.
Most of the warning lights are warm colors like red, orange, and yellow. Meanwhile, the indicator lights are usually cool colors like green or blue. Whatever the case is, you can become an expert when you check out our guides.
Auto Repair Emmaus, PA
If any of the lights you encounter warrant automotive service, don't hesitate to take your vehicle to the experts at our service center. Our highly trained technicians know what can trigger every single light on your dashboard, making it easy for them to fix the problem.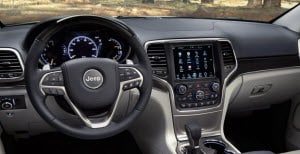 We understand how crucial it is to have a reliable vehicle at hand, so we work hard to get your vehicle ready to get back on the road as soon as possible. If you want to handle the problem with some DIY repairs, we have a fully stocked parts center, as well. Whatever your automotive needs, we are your one-stop-shop.
Visit Kelly Jeep Chrysler Dodge Ram
If you have any more questions about your vehicle's dashboard symbols or need another kind of automotive service, stop by Kelly Jeep Chrysler Dodge Ram today. Our experts can handle all your automotive needs whether you're looking to buy, finance, or get service to fix one of those dashboard warning lights. We've been happily serving our local Emmaus, Allentown, Easton, and Bethlehem communities for years and are looking forward to servicing you, too. Visit us or call (888) 635-2788 to schedule your service appointment today!