Macungie, PA, is one of the most historic regions in the entire northeastern United States. It was first founded in 1776 (the same year as our nation) as Millerstown after its founder, Peter Miller. It was later changed to a Lenape word for feeding places of the bears.
Located in Lehigh County, it's a pristine area where everyone knows everyone else, and people love their quiet and close-knit way of life. It's a town where people value their freedom, as evidenced during the Fries Rebellio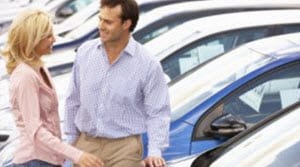 n. It's a town with a great deal of civic pride, a booming economy, and a proud population.
People here know what they like, and that includes the Ram vehicles they drive to work and to get around town. Learn why when people want the best Ram dealer near Macungie, PA, they turn to the outstanding quality vehicles they get at Kelly Jeep Chrysler Dodge Ram.
Ram Truck for Sale Macungie PA
Kelly Jeep Chrysler Dodge Ram is an outstanding auto dealership servicing Macungie and the entire Emmaus, PA, area, which is completely focused on providing the most versatile inventory, as well as auto repairs and customer service that can't be beat. Whether you're looking to purchase or lease a new Ram truck, we'll work with you to find a plan that'll fit your budget and get you into the truck of your dreams.
We understand how challenging it can be to find the right car for your needs, and we want nothing more than to help you find the perfect new truck for you. From vans to pickups, they're all here in all sizes, colors, and trim levels to meet every budgetary need. We'll get you good financing deals and provide outstanding service for the life of your vehicle. We'll still be here years down the line when you need repairs or are ready to buy your next car.
Macungie Ram Dealership
Are you looking for a brand-new Ram 1500 pickup? Maybe you're after a 2500 full-sized, heavy-duty truck. We've got a full line of Ram pickups in different drive trains, engine options, bed sizes, and cabin styles. We offer every color option and options package you could possibly want, and if it's not on our lot, we can get it for you.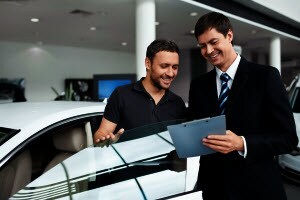 From adjustable pedals, leather heated seats, and parking sensors to GPS navigation, satellite radio, and steering wheel controls, it's all right here at your best Ram dealer near Macungie, PA. At Kelly Jeep Chrysler Dodge Ram, we have only one goal, and that's to be the best, most trusted, and respected Macungie Ram dealership.
We'll be a partner for you from the first day that you walk into the dealership, and for all the years that you drive your car. This includes offering you the best financing deals, outstanding routine maintenance and repairs, and great trade-in value when you're ready for your next new truck.
For more information, give us a call or stop into our showroom and check out our inventory today!