Whitehall Township is a community of about 27,000 people in Lehigh County, PA. During the 17th and 18th centuries, the land that's now Whitehall Township was home to the Lenape Indians; during the 19th and 20th centuries, the area became a major center of cement production; today, Whitehall is a home-rule municipality with an annual government budget of over $21 million. Oh, how things change!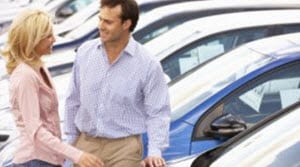 It's also right by Kelly Jeep Chrysler Dodge Ram, the premier Jeep dealer near Whitehall, PA. We provide our loyal Whitehall customers with a variety of Jeep crossovers and SUVs, as well as a host of important services, such as financing, maintenance, and repairs. Get in touch with us for more info!
New Jeeps Whitehall, PA
Regardless of whether you're looking for the Jeep Cherokee, the Jeep Compass, the Jeep Grand Cherokee, the Jeep New Compass, the Jeep Patriot, the Jeep Renegade, the Jeep Wrangler, or the Jeep Wrangler Unlimited, you can probably find it at our dealership.
Best of all, it doesn't matter whether you want it new, used, or certified pre-owned. Either way, we've got you covered. We carry an extensive selection of new Jeeps near Whitehall, PA, with over 200 high-quality Jeep crossovers and SUVs. We also have a wide variety of used automobiles, which are always priced so you'll get the value you truly deserve. Last, but not least, we've got tons of Certified Pre-Owned Jeep models, so you can enjoy benefits like a thorough 125-point inspection and an insightful CARFAX® Vehicle History Report.
Car Financing Whitehall, PA
Have you found a model that interests you? Good. That means that it's time to take the next step: car financing. Now, before you let out a massive groan, hear us out. Here at Kelly Jeep Chrysler Dodge Ram, we provide a streamlined, headache-free, and hassle-free process that'll feel like a sigh of relief rather than a groan of frustration. We promise to work hard to push the APR down as low as we possibly can.
Auto Repair near Whitehall, PA
Are you on the road, driving around in your new, used, or CPO Jeep? Great, that's awesome! However, you might encounter some unexpected issues that will require a professional's attention.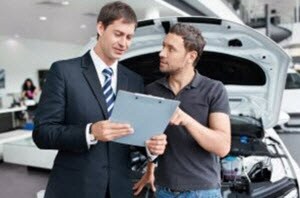 We've got you covered. Our expert auto repair technicians near Whitehall, PA, can take care of any and all Jeep maintenance/repair concerns, regardless of how big they are. Most importantly, they'll do so courteously and politely. Cool!
Would You Like To Learn More About Your Local Whitehall PA Jeep Dealer?
If so, then you're in the right place! We're over here in Emmaus, which isn't too far of a drive from Whitehall, PA. So, that gives you a few options. You can hop in the car and come visit us at Kelly Jeep Chrysler Dodge Ram, you can call us on the phone, or you can contact us on our website.
Regardless of what you do, we encourage you to remember that we're here to serve you. Thank you!