Known for a lot more than the Brookside Country Club, Macungie is actually the second oldest borough in all of Lehigh County, making it quite a piece of history. At Kelly Jeep Chrysler Dodge Ram, we're proud to be a trusted Jeep dealer near Macungie, PA, helping drivers get to where they need to go.
One of our favorite spots is Salvatore's Pizzeria. Located along East Main Street, this local pizza shop has some of the best pizza in town. But if you're planning on stopping in for lunch, you'll need a vehicle to get you there. That's where our team at Kelly Jeep Chrysler Dodge Ram can help as your local Jeep dealer.
New Jeep for Sale Macungie PA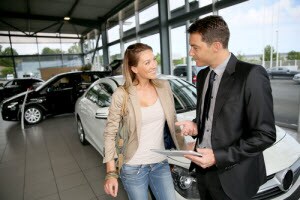 If you're looking for the latest Jeep models for sale near Macungie, PA, then look no further than Kelly Jeep Chrysler Dodge Ram. We offer an extensive inventory of new Jeep vehicles, from the iconic Jeep Grand Cherokee to the highly sought after Jeep Patriot. No matter which model you're looking for, you can find it at Kelly Jeep Chrysler Dodge Ram.
Don't wait to come to the dealership to start shopping. You can browse our entire collection of new Jeep models online, thanks to our state-of-the-art dealership website. Filter your search by selecting the exterior color, price range, trim level, and much more. Then, select the models that interest you most to learn more about their particular features and specifications.
If you have questions, or would like to schedule a personal test drive, don't hesitate to contact us.
Used Jeeps Macungie PA
Looking for a used or certified pre-owned Jeep? Kelly Jeep Chrysler Dodge Ram has got you covered. Our used Jeep inventory includes many different models so you can find what's right for you. Plus, our selection of certified pre-owned Jeep models offers you an incredible value.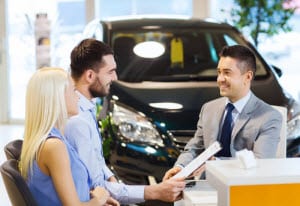 In order to earn certification, a used Jeep must pass several in-depth inspections. Once approved, the vehicle is backed by a special pre-owned warranty to provide additional piece of mind. That's how you know you're getting a quality piece of machinery.
Interested in shopping pre-owned? Browse through our online inventory now and find the perfect pre-owned Jeep for you.
Where to Buy a New Jeep near Macungie PA
You can buy a brand-new Jeep near Macungie, PA, at Kelly Jeep Chrysler Dodge Ram. Our team is standing by to help you learn more about the models you love and assist you in the financing process. Applying for new vehicle financing is easy at Kelly Jeep Chrysler Dodge Ram. We have a dedicated team of financial experts here to assist you.
We have years of experience working with lenders in the area and finding affordable car loans for drivers of all backgrounds and credit histories. Complete your credit application to see what you can be approved for today!
A Jeep Dealer near Me!
Kelly Jeep Chrysler Dodge Ram is only 4.8 miles from Macungie, PA. As a trusted local Jeep dealer, we're committed to providing you with the best service and Jeep products. Contact us today to learn more about our inventory of new Jeep vehicles, or visit our showroom to schedule a test drive.