When it comes to healthcare, practically everybody knows St. Luke's Hospital, Bethlehem, PA. That's because they're one of the best in the region-they provide a variety of services, including primary care, outpatient testing, home health, hospice, and even the largest hospital-based EMS unit in Pennsylvania.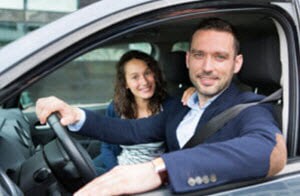 Similarly, when it comes to automotive dealerships, practically everybody knows Kelly Jeep Chrysler Dodge Ram. That's because we're one of the best Jeep dealers near Bethlehem, PA. We provide a variety of services, including a massive Jeep inventory and a well-trained team of Jeep technicians.
New Jeeps Bethlehem, PA
Regardless of whether you're looking for the Jeep Cherokee, the Jeep Compass, the Jeep Grand Cherokee, the Jeep New Compass, the Jeep Patriot, the Jeep Renegade, the Jeep Wrangler, or the Jeep Wrangler Unlimited, you can probably find it at our dealership near Bethlehem.
Best of all, it doesn't matter whether you need it new, used, or Certified Pre-Owned. Either way, we've got you covered. We carry an extensive selection of new Jeeps, with over 200 high-quality Jeep crossovers and SUVs; we have a wide variety of used automobiles, which are always priced so that you'll get the value you truly deserve; and, we've got tons of Jeep Certified Pre-Owned models, so you can enjoy benefits like a thorough 125-point inspection and an insightful CARFAX® Vehicle History Report.
There are two convenient ways to browse today: either in our showroom or on our website. Go!
Auto Repair Bethlehem, PA
However, we understand that you might be planning to take your next Jeep on a little adventure-maybe even a big one! After all, why would you choose a crossover or an SUV if you were just going to stay put on the highway the entire time? That's what a sedan is for, people.
Consequently, it's going to undergo a few bumps and bruises. Perhaps, it's going to experience a few nicks and scratches, too. Over the years, it's going to require some maintenance and auto repairs. That's where we come in.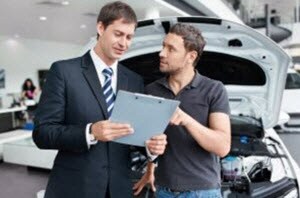 The expert automotive technicians at our Mopar® center can take care of any maintenance, repairs, replacements, inspections, tune-ups, or customizations you need. Most importantly, they'll do their work with a courteous attitude, striving to always treat you with the respect that you deserve.
If you'd like to schedule a Mopar® service appointment, you can do so on our website today. It's quite simple, too. Simply fill out the form provided, and we'll get back to you with your slot as quickly as we can!
Bethlehem Jeep dealership: Learn more today!
Do you live in Bethlehem or any of the surrounding Pennsylvania communities? If so, then Kelly Jeep Chrysler Dodge Ram is the place for you! We have all the new, used, and CPO Jeeps you could ever want. On top of that, it's easy to get in touch with us. Just call us or stop by our showroom in person.