Dodge drivers are generally pretty exciting guys and gals-you almost have to be if you're going to be able to handle the power of a new Dodge Challenger or the thrill of a new Dodge Charger. That's right.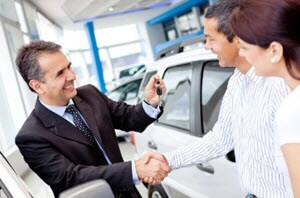 That's why any Dodge dealership that's worth its salt needs to be just as exciting as the drivers that it strives to serve. That's why Kelly Jeep Chrysler Dodge Ram is one of the most exciting car dealerships near Macungie, PA. Keep reading to learn more about how we can help you today. Thanks!
More Info About Macungie PA
Macungie is a significant center of industry in Pennsylvania. It's home to the Allen Organ Company, one of the leading manufacturers and distributors of church organs in the world. It's also close to one of the primary manufacturing plants for Mack Trucks, a major producer of such commercial vehicles as fire trucks.
And don't forget that Macungie is also right next to Emmaus, which is where you'll find this top-of-the-line Dodge dealership. In fact, we're located right here at 501 State Avenue in Emmaus, which is merely a 12-minute drive from Macungie, PA; just hop on Indian Creek Road or Buckeye Road.
New Dodge Macungie PA
Of course, we had to mention the Dodge Challenger and the Dodge Charger right at the beginning of the article-those are the classics. But, we also carry a bunch of equally popular models, such as the Dodge Dart, the Dodge Durango, the Dodge Grand Caravan, and the Dodge Journey. Starting to get interested?
If so, then good. There are two ways for you to browse our entire new Dodge inventory right now. First, you're able to go on our website and check it out right from the comfort of your home. There, you'll be able to access resources like Dodge reviews, Dodge comparisons, photographs, specifications, and much more!
Second, you can stop by our state-of-the-art Dodge showroom near Macungie, where you can take a tour of the entire floor. One of our knowledgeable customer representatives will walk you through. So cool!
Used Dodge Cars near Macungie
Our inventory here at Kelly Jeep Chrysler Dodge Ram isn't limited to new Dodge automobiles.
We also carry plenty of standard used and certified pre-owned options. Most importantly, we price all our used cars per the current market standards, so you'll always get the value that you really deserve.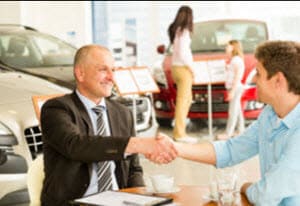 Last, but certainly not least, we'd like to tell you a bit more about the Dodge Certified Pre-Owned plan. Have you head of this program? It offers plenty of benefits. Here's an overview of the most prominent...
Multiple extended warranties
125-point certification inspection
CARFAX Vehicle History Report™
Roadside coverage
SiriusXM® Satellite Radio
Bonus financing options
Contact Us at Kelly Jeep Chrysler Dodge Ram as Soon as You Can!
Don't forget that we're here to serve the drivers in Macungie, PA; don't forget that we're here to serve you. Get in touch with us today if you'd like to learn more about our awesome Dodge inventory.