Here's a fun fact that you probably didn't know: Bethlehem is the seventh largest city in Pennsylvania! With approximately 75,000 residents, it comes in right behind Philadelphia, Pittsburgh, Allentown, Erie, Reading, and Scranton. With such a large population, there surely must be a lot of local drivers.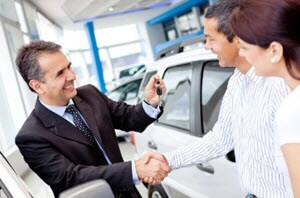 Luckily, Kelly Jeep Chrysler Dodge Ram is your premier Chrysler dealer near Bethlehem, PA. We're here to serve our customers near Bethlehem, so we're here to serve you. Get in touch with us today if you have any questions about what you read.
New Chrysler near Bethlehem PA
Are you looking for the Chrysler 200? Perhaps the Chrysler 200 Limited, the Chrysler 200 LX, or even the Chrysler Limited S? Are you looking for a Chrysler 300 or a Chrysler 300 S? Or, are you looking for the Chrysler Pacifica? The Limited, the Touring, the Touring-L, the Touring-L Plus, or something of that sort?
No matter which Chrysler vehicle you're looking for, we have it here-regardless of whether you're looking for it new, used, or certified pre-owned. That's because we carry dozens upon dozens of the hottest Chryslers.
Our new Chryslers near Bethlehem, PA, are affordably and competitively priced so you'll always get the value you deserve. Plus, our used vehicles are only of the highest caliber so you'll always get the quality that you deserve. Even our Certified Pre-Owned Chrysler models come with extended warranty protection and CARFAX®.
Automotive Services Bethlehem, PA
What else do you need on your car journey? Financing? Maintenance? Repairs? With our automotive services, we've got you covered.
Our financial wizards can help you to get the lowest rate possible on an auto loan or lease that makes sense for your lifestyle. They'll leverage their industry connections to make the process quite simple.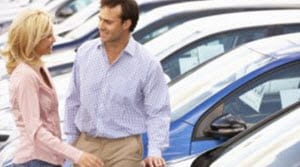 Our expert technicians can take care of any issues your Chrysler faces, big or small. From a tire rotation to an engine replacement, they're simply the best at what they do. Most importantly, they carry out their job with a courteous and professional attitude that's unlike anything you've seen.
There's a reason why they call us a full-service Chrysler dealership, and there's a reason that we're among the best in Bethlehem. When you come to us, you'll also find a thorough index of authentic Chrysler parts, a comprehensive library of specials and incentives, and more. Please come and look!
Would you like to learn more about your local Bethlehem Chrysler dealer?
If so, then you're in luck! We're right over here in Emmaus, which is just about a 25-minute drive from Bethlehem, which gives you a few options. First, you can drive down to our showroom and speak with a representative in person; next, you can give us a call on the phone and we'd be happy to talk; finally, you can fill out a convenient contact form on our website. We're excited to hear from you soon.