Since Allentown was established way back in 1762, it's home to a variety of historical landmarks and locations. In fact, it's one of the oldest major cities in Pennsylvania, and it features as many as 13 different buildings, bridges, parks, and other miscellaneous sites on the National Register of Historic Places. There's also the famous Lehigh County Soldiers and Sailors Monument, which is located at the intersection of 7th Street and Hamilton Street.
Here at Kelly Jeep Chrysler Dodge Ram, we feature a few monuments in a different sense-vehicles like the Chrysler 200 Sedan, the Chrysler 300 Sedan, and the Chrysler Pacifica Minivan are all monuments to the ingenuity and perseverance of American automotive manufacturing.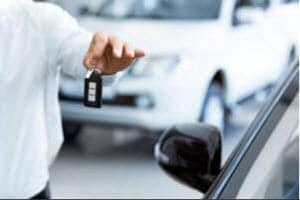 Stop by today to take any of these models (or a variety of others) for an exclusive test drive. We're here to serve the drivers in Allentown, and we're proud of that; we want you to be proud of it, as well.
Chrysler Inventory Allentown PA
Like we said, it doesn't really matter what type of sedan or minivan you're looking for. Regardless of whether it's the Chrysler 200, Chrysler 300, or Chrysler Pacifica, you can surely find it here in our Chrysler inventory near Allentown, PA!
Do you want a new Chrysler automobile? Good! We have dozens upon dozens of these, and you can even check them out on our websiteright now. Are you interested in a used Chrysler automobile? Great! We carry quite a few of those, too, and they're all priced at the value that you deserve. How about a Chrysler Certified Pre-Owned automobile? Awesome! They offer tons of incomparable benefits, like an illuminating CARFAX Vehicle History Report™ and a 125-point peace-of-mind inspection.
Car Financing Allentown PA
Once you've found something that you want, it's time to take the next step: car financing near Allentown, PA. We can hear the groans of frustration already! That's because you probably haven't had the best experience with automotive financing in the past. However, that's all about to change. Welcome to the new world.
Here at Kelly Jeep Chrysler Dodge Ram, we provide a streamlined, headache-free, and hassle-free process that'll feel like a sigh of relief, rather than a groan of frustration.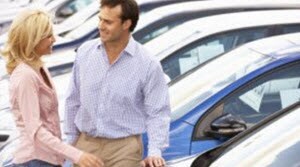 The guys and gals at our finance center will leverage their connections to help you get the best rate possible on an automotive loan or lease that's good for your situation. If you'd like to start this journey soon, you can fill out our simple form to get pre-approved for a lease or a loan. It'll only take minutes!
Learn More About Your Local Allentown PA Chrysler Dealership Today!
Do you live in, near, or around Allentown, PA? Would you like some further information about one of the premier Chrysler dealerships in the area? If so, then there's no other choice; you should contact us soon.
To get in touch with us ASAP, just call us on the phone or stop by our showroom in person. Thanks a lot!