The 2018 Jeep Grand Cherokee offers more trim levels and features than ever before, making it the best SUV it's ever been-but also meaning that you may need some assistance selecting the right features for your lifestyle.
With so many different options, you'll need an easy way to see what each really offers so you can compare each option side by side, and select the best one for your particular needs on your daily drives around Emmaus, Bethlehem, Easton, and Allentown. That's why our team here at Kelly Jeep Chrysler Dodge Ram has created this Buyer's Guide to the 2018 Jeep Grand Cherokee.
This eBook provides a comprehensive look at what the Grand Cherokee has to offer, including: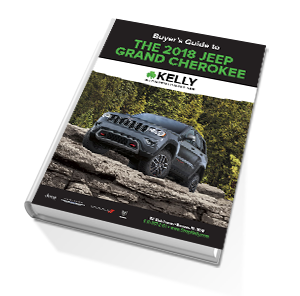 Off-roading features
Engine choices
Trim level comparisons
You'll get all the information you need right in one place, making your shopping process much shorter, so you can get behind the wheel of your new Grand Cherokee even sooner and hit the roads of Emmaus, Easton, Bethlehem, and Allentown! Oh, yeah, and did we mention that this eBook is completely free?! Simply fill out the quick form, and you'll be able to download your guide right away.