There's practically nothing as life-affirming and relaxing as participating in a well-taught yoga class, and that's exactly what you'll find in Emmaus, PA. Here's your official guide to the must-attend yoga classes!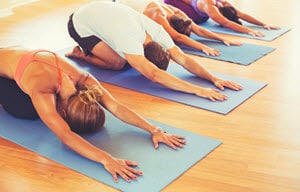 The AntiGravity Yoga Lab, located at 687 State Avenue in Emmaus, provides a yogic experience unlike any that you've ever had before. You can practice from one of their 15 AntiGravity Hammocks, which can each hold as much as 2,000 pounds! This allows your body to twist and turn into completely new poses that wouldn't be possible from the floor. Welcome to a whole new world of calm, healing mindfulness.
However, if traditional yoga is more your squeeze, they also feature room-temperature, warm, and hot sessions that take place at ground level. Almost anything is possible in this revolutionary realm of being.
Over at Emmaus Yoga (860 Broad Street, Suite 105, Emmaus), you'll find a variety of classes for tons of skill levels.
Beginner classes: Gentle, Morning Espresso, Yin, Teacher's Choice, Beginner Sessions, Pre-Hab for Athletes.
Intermediate classes: Yin Yasa, Vinyasa 1, Ashtanga Basics, Ashtanga Half Primary, Rejuvenating Flow.
Advanced classes: Vinyasa 2, Ashtanga Primary Series, Ashtanga 2nd Series, and possibly more.
Furthermore, if you're interested in learning how to become a yoga teacher yourself, they offer a yoga teacher training course that'll teach you everything you need to know, and then some. How awesome!
The mission at Living Room Yoga is to provide "yoga for everybody and every body." Not only is that a wickedly clever pun, but it's the truth, too; they've created a remarkably judgement-free environment.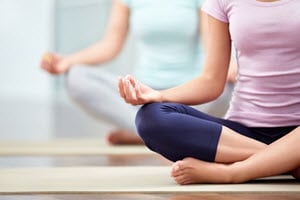 1328 Chestnut Street in Emmaus is the place to go if you want to try it out for yourself. They're also a major sponsor of this year's Lehigh Valley Yoga Festival, which takes place on Saturday, July 22nd, from 9:00 AM to 7:30 PM at Moravian College in Bethlehem, PA. Check it out. What could you lose?
Discover Other Cool Local Businesses & Activities Around Emmaus PA
Wow! There are surely some great opportunities to practice yoga in Emmaus. But that's not all there is. From restaurants and bars to bookshops and boutiques, it's a happening place. Browse our blog today!