The charm of a food truck is undeniable. How can someone create food so delicious in a mobile kitchen on a small truck? If you're looking for a place to grab a yummy bite, here's our list of the best food trucks near Emmaus, PA, listed in alphabetical order.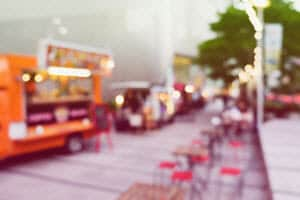 This truck offers fresh, nutritious smoothies that make a cool and refreshing snack. Many smoothie shops use pre-made purees or powders that are loaded with sugar and low on nutrients. OMG Smoothies started in 2017 with the goal of offering smoothies made with only fresh, wholesome ingredients. Some of these include blueberries, strawberries, cherries, peaches, pineapples, kale, spinach, and more, all of which will fuel your body with the vitamins that it needs. A hint of local farmer's market Old Mill Gourmet honey is added for natural sweetness!
Passionate about barbecue? This is the food truck for you. The owners operate on the belief that BBQ is good for the soul, and have been the recipients of several awards for their delicious creations. Options include baby back ribs, cheesesteaks, brisket, pulled pork, and more. Don't forget to add a delicious side of loaded fries, cold slaw, or deep-fried mac n' cheese balls.
"Taza" means "fresh" in Arabic, and that's exactly the kind of food available from this unique food truck. All foods are fashioned from clean, whole food with preservatives, and all meat is certified halal. Many Egyptian dishes are naturally gluten-free or vegan, so this is a great truck to try if you have dietary restrictions. On the truck's menu, you'll find a variety of exotic dishes, including fried, spicy cauliflower, hummus, a delicious fava bean pita wrap, and more. Grab a dish of delicious roz bi-lebban, or Egyptian rice pudding, for dessert.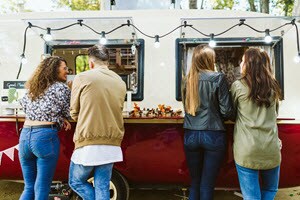 This truck is a mobile bakery offering a variety of confections from sweet to savory. Cupcakes are extremely popular, and come is a huge variety of flavors, including salted caramel pretzel, French toast with candied bacon, loaded peanut butter cup, and more. Other treats include brownies, cheesecakes, and bread pudding. If you're in the mood for something savory, grab a slice of quiche, hash brown casserole, or hot sandwiches such as turkey, beef BBQ, or pulled pork.